Yanos Gramatidis recognized by WWL as a Global Leader in Franchise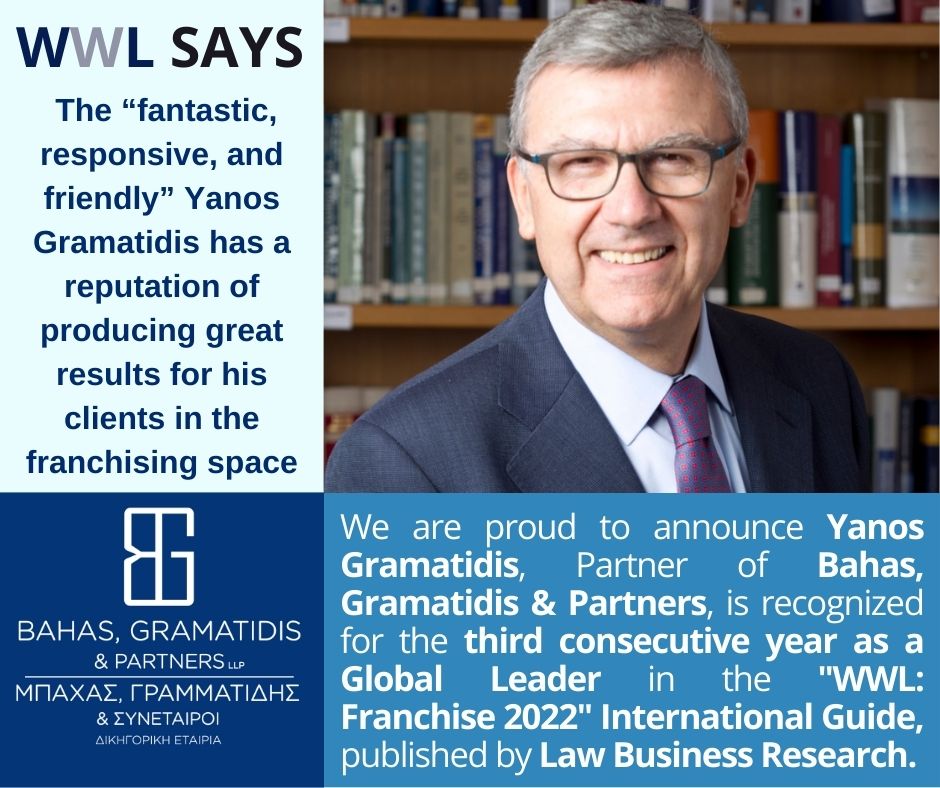 We are proud to announce that Yanos Gramatidis, Partner of Bahas, Gramatidis & Partners, is recognized for the third consecutive year as a Global Leader in "WWL: Franchise 2022" International Guide, published by Law Business Research.
WWL says "The 'fantastic, responsive, and friendly' Yanos Gramatidis has a reputation of producing great results for his clients in the franchising space".
For more information on Yanos Gramatidis' recognition, visit Who's Who Legal website here.
More about Yanos Gramatidis at BGP's website here.
A few words about WWL
Since 1996, WWL (Who's Who Legal) annually identifies the foremost legal practitioners and consulting experts in business law. Based upon comprehensive, independent research, WWL identifies leading experts and firms of the year in each of its featured practice areas. WWL is published by Law Business Research, an independent London-based publishing group which provides research, analysis and reports on the international legal services marketplace.