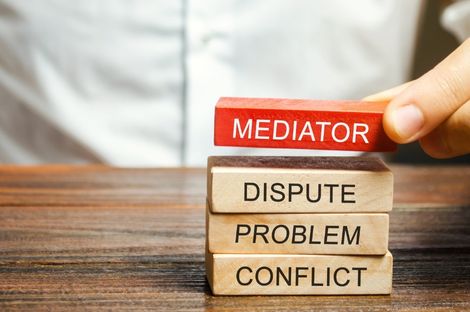 Information
Head of Sector
Spyros G Alexandris
The Firm has a sound reputation worldwide for its Dispute Management performance. We are proud of the results we achieved for clients over the years and of the skills deployed by our Dispute Management team in producing those results. We have been capable of offering to clients a full litigation service, court representation and ADR management.
The Firm represents known clients such as Hellenic Gold, Kimberly Clark, Nissan, JTI and Holy Great Monastery of Vatopedi.
Our litigators are linking with other practices in the Firm, and much of our litigation and dispute work is conducted for general commercial, corporate, employment and product liability /safety practices with impressive results.
Special attention is given to alternative dispute resolution where we combine our lawyers' legal and business experience skills. Our Firm's Partner Dimitris Emvalomenos, after a long-term expertise in claims' negotiation and out of court settlement of disputes as a legal advocate, has also become an Accredited Mediator in Greece (Ministry of Justice) and in the UK (CEDR - Centre of Effective Dispute Resolution), ready to provide an additional special expertise to our clients.
Further, the Firm developed a unique expertise in a variety of product liability and safety management and high demanding litigation recognized worldwide and the Firm represents an impressive number of clients as Boeing, Bridgestone, Whirlpool, Wright, SPMSD, Mars, Praktiker and others.
Main Services
ADR /Mediation /Arbitration
Commercial Law Litigation
Competition Litigation
Construction
Consumer Law
Data Protection
Debt Collection
Environment
Financial Services Litigation
Human Rights
Insurance
IT Litigation
Licensing, Franchising, Distribution, Agency
Media
Medical Negligence
Product Liability / Safety
Real Estate Litigation
White Collar Crimes
---
Key Contact
ADR /Mediation /Arbitration
Dimitris Emvalomenos
Competition Litigation
Dimitris Emvalomenos
Commercial Law Litigation
Spyros G. Alexandris
Construction Litigation
Spyros G. Alexandris
Consumer Law Litigation
Dimitris Emvalomenos
Data Protection
Popi Papantoniou
Debt Collection
Marios Bahas
Environment Litigation
Nassos Felonis
Financial Services Litigation
Dimitris Emvalomenos
Human Rights Litigation
Marios Bahas
Insurance Litigation
Marios Bahas
IT Litigation
Dimitris Emvalomenos
Media Litigation
Spyros G. Alexandris
Medical Negligence Litigation
Gregory Triantafilopoulos
Product Liability / Safety Litigation
Dimitris Emvalomenos
Real Estate Litigation
Nikos Stavroulakis
Criminal
Spyros G. Alexandris
Financial Crime
Spyros G. Alexandris