World Law Group
Bahas, Gramatidis & Partners is the only Greek member firm of the World Law Group, one of the strongest and most active international law firms' networks consisting of 61 member firms 417 offices and over 21.000 lawyers in 97 countries. As a result of this membership Bahas, Gramatidis & Partners can call on well-known and reputable law firms worldwide to help deliver local advice as well as global solutions.
More specifically, the Firm is assisting Greek companies in setting up subsidiaries, branches and representation offices on various parts of the world, and it assists clients in various commercial transactions (including but not limited to: M&A, distribution, licensing, franchising, transfer of technology arrangements etc) throughout Europe, North America, South America, China, Russia and Far East, dealing in each transaction with its own lawyers specializing in international transactions and through local counsel.
Further, the Firm assists clients in litigation cases abroad, in the execution of Greek judgments against foreign entities and individuals, and, finally in seizing assets of judgment debtors abroad. Finally, the Firm provides clients with information of foreign markets, opens for clients channels of communication with counterparts in other parts of the world, and, generally, assists clients in the formation of their strategies for international expansion. More specifically, the World Law Group covers the following countries: Angola, Argentina, Australia, Austria, Bahrain, Belarus, Belgium, Bosnia & Herzegovina, Brazil, British Virgin Islands, Bulgaria, Canada (Ontario & Québec), Cayman Islands, Chile, China, Colombia, Costa Rica, Croatia, Czech Republic, Denmark, Egypt, El Salvador, England, Estonia, Finland, France, Germany, Ghana, Greece, Guatemala, Honduras, Hong Kong, Hungary, India, Indonesia, Iraq, Ireland, Israel, Italy, Japan, Jordan, Kenya, Kuwait, Latvia, Lithuania, Luxembourg, Malaysia, Mauritius, Mexico, Mongolia, Montenegro, Morocco, Mozambique, Myanmar, Namibia, Netherlands, New Zealand, Nicaragua, North Macedonia, Norway, Oman, Panamá, Paraguay, Peru, Philippines, Poland, Portugal, Qatar, Russia, Rwanda, Saudi Arabia, Serbia, Singapore, Slovak Republic, Slovenia, South Africa, South Korea, Spain, Sweden, Switzerland, Taiwan, Tanzania Thailand, Turkey, Uganda, Ukraine, United Arab Emirates, United States (27 states), Uruguay, Venezuela, Vietnam.
For more information: www.theworldlawgroup.com

International Society of Primerus Law Firms
Our law firm is member of the International Society of Primerus Law Firms, a highly selective society of the world's finest independent boutique law firms.
The International Society of Primerus Law Firms (Primerus) is a society of top-rated, independent, boutique law firms that have earned the right to display the Primerus seal of quality. As one of the most respected law firm societies, Primerus has become the size of some of the world's largest law firms. Primerus is growing at an unprecedented pace, and is expanding throughout the U.S., Asia, Europe, Middle East, Africa, Latin America, and the Caribbean. With thousands of lawyers in the society, Primerus members, collectively, offer the breadth of expertise and jurisdictional coverage that only the world's largest law firms can offer to their clients, but at more reasonable rates. Law firms in the U.S. and Canada must be AV-rated using the Martindale-Hubbell peer review service. For firms outside of North America, consideration is given to respected resources, such as, Chambers Global Guide, Legal 500 EMEA, and IFLR 1000. Additionally, once approved for membership, every Primerus firm is audited, annually, to ensure that the legal services they continue to provide to clients are of a consistent high quality, year after year. Each member is committed to the following standards: Integrity, Excellent Work Product, Reasonable Fees, Continuing Legal Education, Civility and Community Service.
For more information: www.primerus.com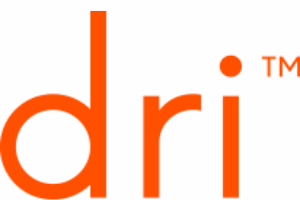 DRI – Dispute Resolution International Organization
Dispute Resolution International is DRI's international arm. DRI is an international professional legal organization dedicated to enhancing the defense of corporate – business interests, which was established in the U.S. in 1960 and through the years it became worldwide known.
DRI is today the largest United States based legal association for lawyers who represent business interests in dispute resolution.
DRI International provides a great platform to meet, discuss, share ideas and network with fellow litigators and litigation-focused in-house counsel from around world.
Dimitris Emvalomenos (d.emvalomenos@bahagram.com), partner of Bahas, Gramatidis & Partners, is the Country Chair – Greece of DRI and he would be happy to give his reference required to any colleague practicing a relevant field and being interested in becoming a DRI Member, as well as any further clarification on DRI.
For more information: www.dri.org

EELA – European Employment Lawyers Association
Our law firm is member of EELA, an unicorporated employment law association. The membership of EALA comprises of leading employment lawyers and practitioners across the European Union. The aims of EELA are: to bring together practicing employment lawyers across the European union, improve the implementation and understanding of the social dimension, exchange views on the manner of such implementation and strengthen links between EU employment lawyers.
For more information: eela.org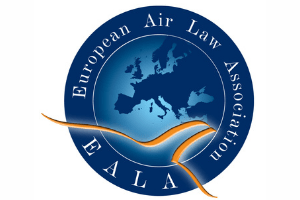 EALA – European Air Law Association
Our law firm is a member of the European Air Law Association (EALA), which is an aviation law association. The membership of EALA comprises leading academics, aviation lawyers and practitioners, national and EU officials, representatives of international civil aviation organizations, airlines, aerospace manufacturers, aviation insurers, aircraft lessors and other providers of financial services, both from member states of the EU, but also from countries outside the EU.
For more information: eala.aero

EFL – EuroFranchise Lawyers
Yanos Gramatidis, Partner of our Firm, is a Member of the Association of Independent European Franchise Lawyers. The association's purpose is to "Enhancing a European wide franchise expertise and legal knowledge through cooperation amongst Europe's leading franchise lawyers so as to facilitate the provision of a seamless legal service across Europe for franchisors and their advisors."
Members of EFL are the leading franchise lawyers in Europe and have undertaken research on the issue of disclosure of information to prospective franchisees. This is an important area because there remains substantial uncertainty as to whether franchisors should or should not disclose information to prospective franchisees in Europe and, if they should, precisely what information should be disclosed.
For more information: eurofranchiselawyers.com
IADC – International Association of Defense Counsel
IADC has been serving a distinguished membership of corporate and insurance defense attorneys and insurance executives since 1920.
Its activities benefit the approximately 2,500 invitation-only, peer reviewed members and their clients, as well as the civil justice system and the legal profession.
Moreover, the IADC takes a leadership role in many areas of legal reform and professional development.
Dimitris Emvalomenos (d.emvalomenos@bahagram.com), partner of Bahas, Gramatidis & Partners, has the privilege of being a member of IADC, following invitation.
For more information: www.iadclaw.org

EJF – European Justice Forum
EJF is a coalition of businesses, individuals and organizations that are working to promote fair, balanced, transparent and efficient civil justice laws and systems in Europe.
Its general aim is to ensure that the legal environment in Europe protects both consumers and businesses alike, and that those with a legitimate grievance have access to justice.
The overall goal is a system in which innovation and enterprise can flourish and which enhances the international competitiveness of Europe.
Hot topics successfully pursued by the EJF have been collective redress and antitrust enforcement.
Dimitris Emvalomenos (d.emvalomenos@bahagram.com), partner of Bahas, Gramatidis & Partners, is the correspondent of EJF in Greece, regularly participating to its sessions and reporting on the Greek developments in the fields covered by EJF.
For more information: www.europeanjusticeforum.org

The Lawyer Network
Yanos Gramatidis, partner of our Firm, is a member of The Lawyer Network. The Lawyer Network is an International Legal Community that brings together more than 560 Law Firms from 90 countries around the world , covering more than 50 Law Practice Areas. Yanos is the exclusive representative for Joint Ventures in Greece and our Firm is the only representative Law Firm from Greece of this practice on The Lawyer Network.
Introducing the most skilled lawyers from around the world. The Lawyer Network is the next generation for finding a specialist lawyer for your global business requirements. When choosing a law firm, most businesses and their directors will have knowledge of qualified law firms to work with in their domestic markets, but will have little or no knowledge of the best firms to work with outside of their own chosen jurisdiction. The Lawyer Network alleviates this problem. The user is provided with a clear and informative recommendation of a leading expert in each jurisdiction and sector. This structure ensures each member builds stronger and ultimately more rewarding relationships, as membership is based around their core area of interest and expertise.
For more information: www.thelawyer-network.com

EDEKA (Greek association of Employment and Social Security Law)
Our law firm is member of the Greek association of Employment and Social Security Law (EDEKA) which is a leading Greek employment and social security association comprising of Greek practitioners and academics in the respective fields. Aim of the association is the research in the respective fields for the development and promotion of both of employment and social security law, not only in theory but also in practice.
For more information: www.edeka.gr

SDEE | ΣΔΕΕ – Σύλλογος Δικηγορικών Εταιρειών Ελλάδας
Our law firm is member of the SDEE. SDEE was established as an Association on April 26, 2010. Its purpose is to promote the institution of law firms and the legal function in general. SDEE gives a dynamic presence in the legal world and highlights a new form of law practice through collectivism, responding to the needs of modern society and economy, which operates through complex institutions and internationalized relations
For more information: sdee.org.gr
Association of Greek Commercialists | Σύνδεσμος Ελλήνων Εμπορικολόγων
Spyros G. Alexandris, Managing Partners of our Firm, is a member of the BoD and Secretary General of the Association of Greek Commercialists.
For more information: www.syneemp.gr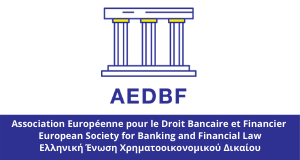 AEDEF – Association Européenne pour le Droit Bancaire et Financier | Ελληνική Ένωση Χρηματοοικονομικού Δικαίου
European Society for Banking and Financial Law.
For more information: www.aedbf.eu/en/

EODID – Athens Mediation & Arbitration Organization | ΕΟΔΙΔ – Ευρωπαϊκός Οργανισμός Διαμεσολάβησης & Διαιτησίας
Marios Bahas, Senior Partner of our Fir is a Member of Athens Mediation & Arbitration Organization (EODID). EODID is an alternative dispute resolution (ADR) services provider, aiming at enabling the prompt, cost-effective and efficient resolution of any dispute eligible for mediation and/or arbitration. Located in the center of Athens, EODID Athens offers high quality services in modern facilities, in collaboration with prominent Arbitrators and Mediators, highly experienced in ADR for both domestic and international disputes.
For more information: www.eodid.org/en/
In association with KARYTINOS & PARTNERS