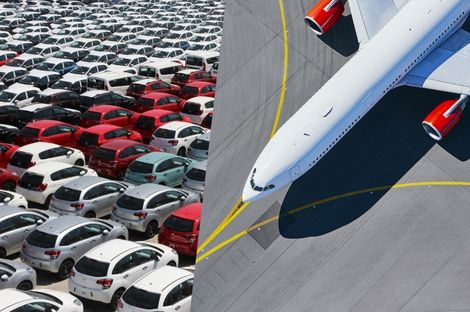 Information
Head of Sector
Dimitris Emvalomenos
The Firm helps clients build their growth and business future through sophisticated commercial arrangements both domestically and internationally. We are particularly concerned about our clients΄ business assets as intellectual property, IT, data and codified commercial practices and recommend and implement privacy and safety protection measures. We apply our long-standing experience in contract, e-commerce, IP, IT and competition law to provide solutions to our clients΄ needs. We have a particular and sound expertise in relation to agency, distribution and franchise agreements where the response of the business community in Greece and abroad has been impressive thus making us a leading practice in this field. The drafting of a franchise disclosure law for the Ministry of Commerce of the Hellenic Republic and the drafting of the Franchise Code of Ethics for the Greek Franchise Association are two of many assignments undertaken by the Firm. Other assignments include work for international clients as Baskin Robbins, Dunkin Donuts, BhS, The Body Shop, Berlitz, MaxMara Fashion Group, Miss Universe, Sandler Sales Institute, Nestle, Hertz, Sixt, Papa John΄s, Snap-on-Tools, Tony & Guy, Jani King, Athlete΄s Foot, Gap, Remax and Hard Rock Café.
We have a leading practice and being involved in an impressive number of aircraft lease transactions where we represented major U.S. and European aircraft leasing companies in structuring their lease agreements with domestic carriers and planning the Greek part of major securitizations. We represent major international airlines, leasing companies, financial institutions and aviation-related businesses in aircraft finance, leasing, acquisitions and operational matters. Our services include sale and lease back of new and used equipment and securitization of aircraft and airline receivables.
In the automotive sector, the Firm has been heavily involved with all issues relating to automotive imports and distribution in Greece for Nik. I. Theocharakis S.A. (Peugeot, Nissan, TEOCAR, Ssangyong, Chevrolet) from 1995 until 2016. More specifically the Firm has successfully handled automotive contribution & dealership contracts, claims between importers and their dealerships all over the country, etc. Since 2017 the Firm has been servicing Toyota Hellas S.A. on a broad spectrum of cases, including any kind of claims for allegedly defective cars, parts, etc. and all kinds of relevant matters, such as consulting, out-of-court settlements, litigation, strategy & related issues as well as various types of contracts, competition and consumer law issues, etc. We have also worked on the directives for the implementation of the block exemptions in the car industry. From the GDPR perspective, the Firm has an extensive experience in advising, among others, importers of private cars on data privacy matters, such as the development of new products and services, the review/negotiation of data processor agreements, GDPR compliance, international data transfers, data subject access requests, privacy policies and safety measures, regulatory enforcement actions, use of cookies and online tracking, data breach incidents and litigations before Data Protection Authority/Courts. The Firm frequently involves counseling its clients in the automotive sector on various aspects of technology law, including e-commerce and online marketing, focusing particularly on issues arising from the use of new technologies and business models, general terms of e-commerce agreements, legal formalities regarding e-transactions and online marketing, such as the e-signature, liability exclusion clauses, opt-in and opt-out mechanisms, consumer's right of cancellation/withdrawal in e-commerce transaction etc.
Regarding the field of stock exchange and securities regulation issues, the Firm is regularly involved in a variety of matters such as public offers and private placements of securities, claims΄ securitization (eg. out of mortgage loans), M&As and other restructuring procedures of companies listed as well as overall regulatory and other matters related to listing and de-listing of shares, suspension and re-commencement of shares΄ trading, change of a stock exchange trading market, etc.
In the mineral resources field, we have historically a leading role in the mining sector in Greece and have completed over the years several important and complex transactions, such as ownership and management transfer transaction of the "Kassandra Mines" in Northern Greece between the Greek Government TVX Gold & Kinross Gold Corporation and a Joint Venture (JV) of UK & Greek Investors. More recently, we have been involved in the take-over of the "Kassandra Mines" by the Canadian company Eldorado Gold (listed in Toronto and New York stock exchanges) and acting todate as General Counsel for the development, implementation and operation of the mineral assets in Halkidiki. Additionally, we have been involved with Eldorado Gold in the development of its mineral assets in Thrace, Northeastern Greece (Perama Hill & Sapes).
In the energy field, the Firm has been involved in the Revithoussa, Greece natural gas pipeline and other facilities construction; the North Aegean, Greece oil drillings project; in the acquisition of a controlling shareholding interest in the company controlling Kavalla Oil S.A. (the sole Greek petroleum drilling company); in the project of the natural gas distribution system for the Attica area, Greece; and in the latest DESFA and DEPA privatization projects as well as in renewable energy projects with particular emphasis on wind mill parks. Recently, we acted as Legal Advisors to the German Company Techem Energy Contracting in a joint venture with Greek Companies to establish and operate a co-generation energy plant (natural gas fired) in Northern Greece.
Our Firm (a) has been advisor to the Greek Government (Ministry of Development) on financing of energy projects, drafting the draft Bill for third party financing (TPF) for energy saving and energy contracting performance, co-generation of electricity and thermal power plants, and plants for electricity production from renewable energy sources, (b) has been repeatedly involved on behalf of the European Commission for introducing TPF in Greece and our team participated on a variety of panels over the last several years on behalf of the Greek Ministry of Development and for the Center for Renewable Energy Sources (KAPE) which is a Greek Government Agency, and (c) had an active involvement in negotiating on behalf of the Greek Government (Ministry of National Economy) with Russian Organisations contracts for individual projects in Greece through a consortium method for the supply of equipment, design and engineering, transfer of technology and know-how and project funding as well as project implementation and construction.
In the product liability/safety field, we have managed numerous product recalls of a variety of products in high profile and demanding cases.
Main Services
Aircraft transactions and Aviation Law
Automotive
Commercial
Competition
E-Commerce
EU
Franchising, Distribution & Agency
Insurance
Intellectual Property
Investment protection & incentives
Licensing
Mining, Energy & Natural Resources
Product Recalls
Telecoms
---
Key Contact
Aircraft transactions & Aviation Law
Betty Smyrniou
Automotive
Marios Bahas – Dimitris Emvalomenos
EU & Competition
Dimitris Emvalomenos
Franchising, Distribution & Agency
Marios Bahas
Intellectual Property
Spyros G. Alexandris
Investment Protection & Incentives
Nassos Felonis
Product Liability, Recalls
Dimitris Emvalomenos
Telecoms
Dimitris Emvalomenos