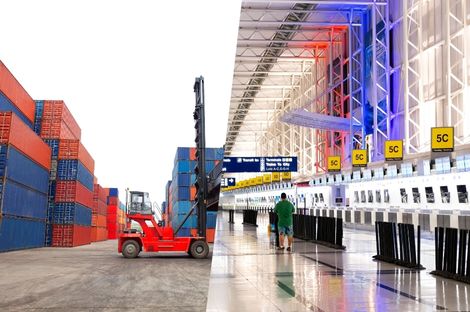 Information
Head of Sector
Marios Bahas
Bahas, Gramatidis & Partners has been busy for many years in the Public Sector. Among other work, we represented Krauss Maffei Wegman in the supply of 170 military tanks to the Hellenic Republic (a Euro 2.3b contract), we drafted the Code of Ethics for franchising for the Franchise Association of Greece and a franchise disclosure law for the Ministry of Commerce of the Hellenic Republic.
The Firm assisted the Hellenic Investment Centre (ELKE) in the modernization of its Articles of Association, and the Ministry of Defense of the Hellenic Republic in the project of the security of the Athens 2004 Olympic Games. Finally, the Firm assisted the Athens 2004 Olympic Games Organizing Committee in the drafting, negotiation and execution of its hotel contracts with the tourism industry. We also have extensive experience with regard to defense and national security issues, regulatory compliance, and the representation of foreign sovereigns. Finally, the firm represented the Hellenic Privatization Agency in the State Lottery privatization and in the privatization of public real estate.
Bahas, Gramatidis & Partners offers a team of pre-eminent members to represent corporations and public entities before the State and Administrative Authorities. The Athens Water Supply and Sewerage Company, the Real Estate Company of the Greek Railways and others are clients of the firm.
Main Services
Privatization & Concessions
Public Administration
Public Affairs
Public Procurement
Public Utilities
Regulatory
---
Key Contact
Privatization Fund Projects
Marios Bahas
Privatization & Concessions
Marios Bahas
Public Administration
Nassos Felonis
Public Affairs
Marios Bahas
Public Procurement
Irene Economou
Public Utilities
Marios Bahas
Regulatory
Dimitris Emvalomenos