We are happy to announce Dr. Alexandros Sarris has joined Bahas, Gramatidis & Partners' Team.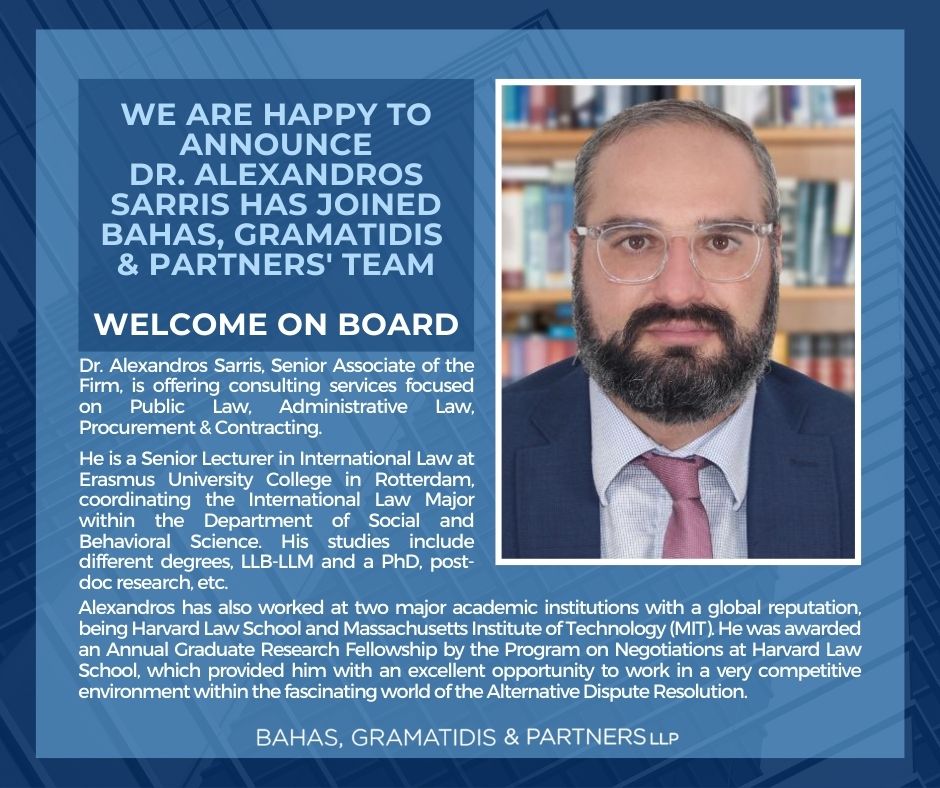 Welcome On Board.
Dr. Alexandros Sarris, Senior Associate of the Firm, is offering consulting services focused on Public Law, Administrative Law, Procurement & Contracting.
He is a Senior Lecturer in International Law at Erasmus University College in Rotterdam, coordinating the International Law Major within the Department of Social and Behavioral Science. His studies include different degrees, LLB-LLM and a PhD, post-doc research, etc.
Alexandros has also worked at two major academic institutions with a global reputation, being Harvard Law School and Massachusetts Institute of Technology (MIT). He was awarded an Annual Graduate Research Fellowship by the Program on Negotiations at Harvard Law School, which provided him with an excellent opportunity to work in a very competitive environment within the fascinating world of the Alternative Dispute Resolution.
You may check out his profile, at Bahas, Gramatidis & Partners' Website, here.