Transfer of Tax Residence in Greece (Non-Dom Taxation)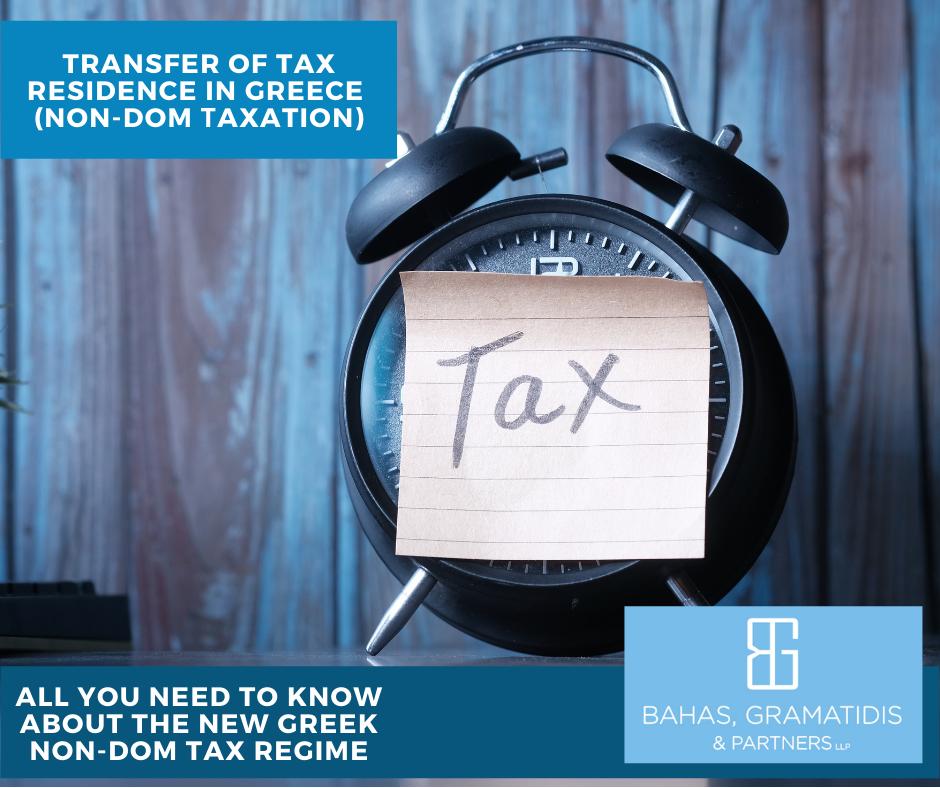 A New Tax Regime that involves important amendments to the Greek Income Tax Code (Law 4172/2013) and will contribute to attracting foreign direct investments has been recently voted by the Greek Parliament.
It includes the following three amendments:
a. Alternative tax regime for foreign high net-worth individuals (Article 5A/ Law 4172/2013)
b. Alternative taxation of income for natural persons who are beneficiaries of pension income from abroad (Article 5B/ Law 4172/2013)
c. Upcoming alternative taxation of income from paid employment and business income arising in Greece of natural persons transferring their tax domicile to Greece (Article 5C/ Law 4172/2013)
You may read below the Key Aspects of the new Non-Dom Regime.
BGP-NON-DOM-TAXATION-GREECE

Download the PDF with the Key Aspects of the new Non-Dom Regime and feel free to contact us for more details.