Product Liability and Safety Global Guide 2020 – Greece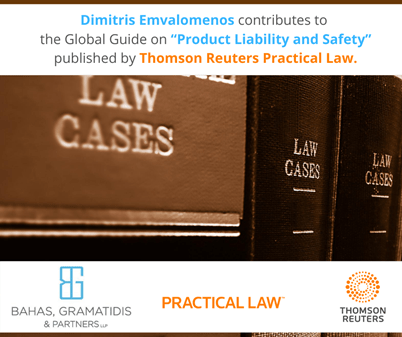 We are pleased to announce the update of the Chapter – Greece of the Global Guide on Product Liability and Safety, available at Thomson Reuters' Practical Law online platform.
Dimitris Emvalomenos, Lawyer, Managing Partner of Bahas, Gramatidis & Partners, Athens, Greece, is the author.
The Global Guide is an online resource allowing lawyers, risk managers and compliance professionals to obtain a reliable and practical overview on product liability and product safety regimes around the world within a rapidly developing and increasingly risky landscape and it covers 31 jurisdictions.
You may read the Product Liability and Safety 2020, Chapter – Greece, here.