NFTs: New Reality or just a Metaverse trend?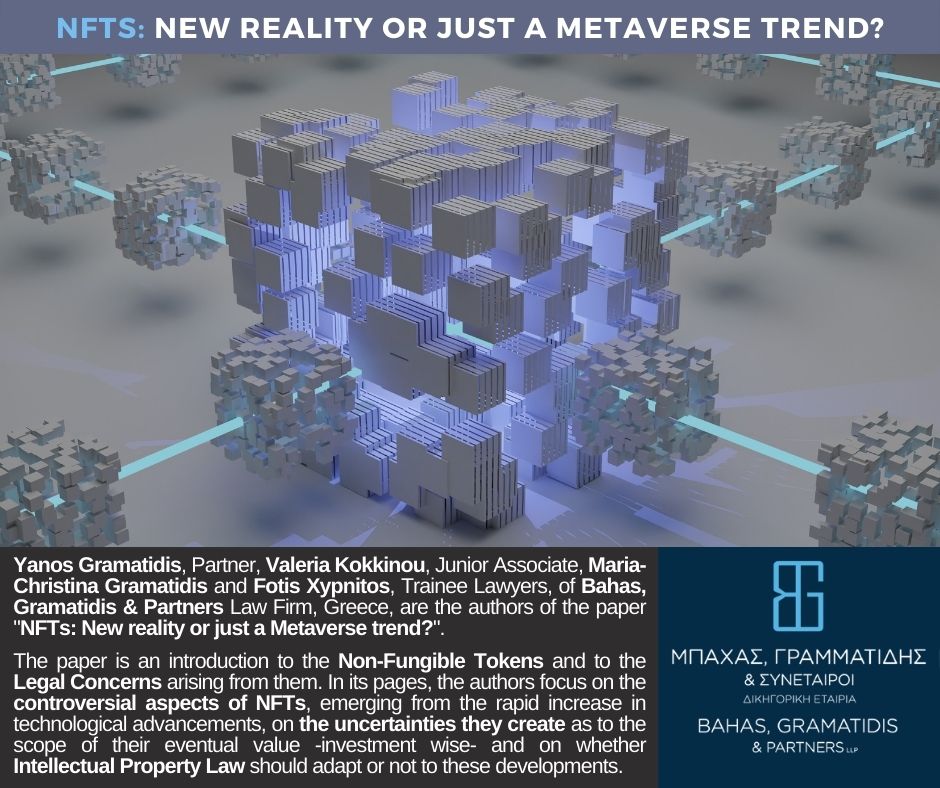 Yanos Gramatidis, Partner, Valeria Kokkinou, Junior Associate, Maria-Christina Gramatidis and Fotis Xypnitos, Trainee Lawyers, of Bahas, Gramatidis & Partners Law Firm, Greece, are the Authors of the paper "NFTs: New reality or just a Metaverse trend?".
The paper is an introduction to the Non-Fungible Tokens and to the Legal Concerns arising from them.
In its pages, the authors focus on the controversial aspects of NFTs, emerging from the rapid increase in technological advancements, on the uncertainties they create as to the scope of their eventual value -investment wise- and on whether Intellectual Property Law should adapt or not to these developments.
You may read the paper at the viewer below and/or download it by clicking the Download button.