Modern Powerhouse: Greek Renewable Energy Market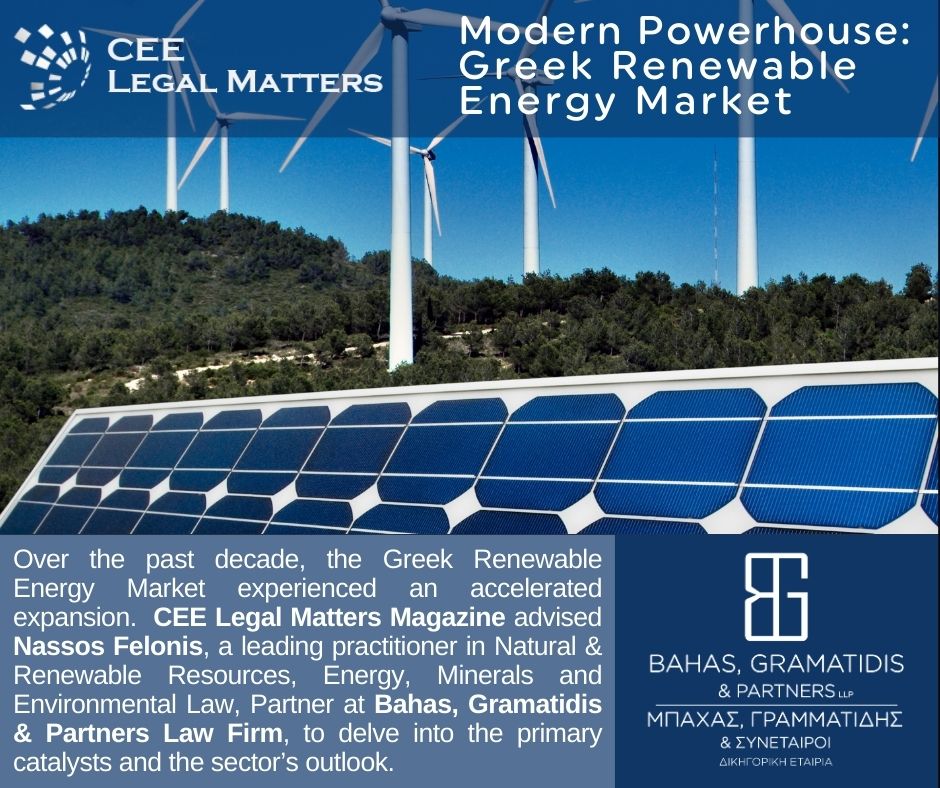 Over the past decade, the Greek Renewable Energy Market experienced an accelerated expansion. CEE Legal Matters Magazine advised Nassos Felonis, a leading practitioner in Natural & Renewable Resources, Energy, Minerals and Environmental Law, Partner at Bahas, Gramatidis & Partners Law Firm, to delve into the primary catalysts and the sector's outlook.
You may read the full article at CEELM's website here and/or at the viewer below:
This article was first published in July 2023 at issue 10.6 of CEE Legal Matters Magazine and it's republished with the permission of the publisher.