ICLG – Product Liability 2021 (19th Edition)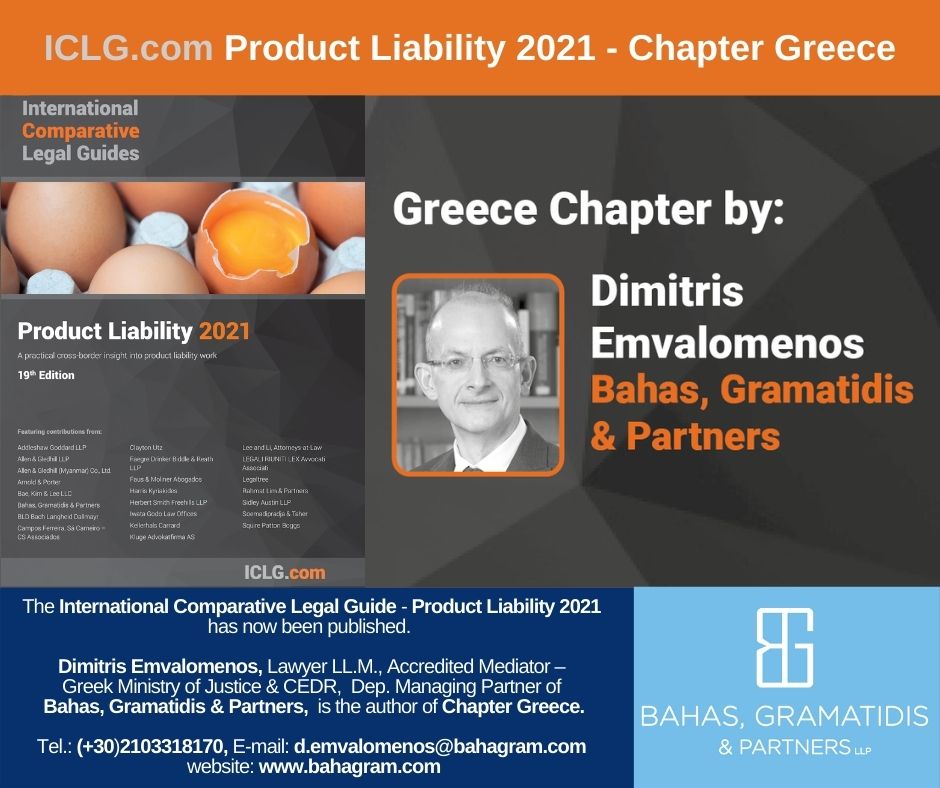 The International Comparative Legal Guide – Product Liability 2021 has now been published.
Dimitris Emvalomenos, Lawyer LL.M., Accredited Mediator – Greek Ministry of Justice & CEDR, Dep. Managing Partner of Bahas, Gramatidis & Partners, is the author of Chapter Greece.
ICGL – Product Liability Laws and Regulations covers common issues in product liability laws and regulations – including liability systems, causation, defences and estoppel, procedure, time limits, remedies and costs/funding in 20 jurisdictions.
Product Liability 2021 – Chapter Greece is now live on ICLG.com and FREE to access here
The entire publication is also live on ICLG.com and FREE to access here
You may read Chapter Greece below
PL21_Chapter-10_Greece