Dimitris Emvalomenos is the author of Chapter Greece in the Global Guide "Product Liability and Safety"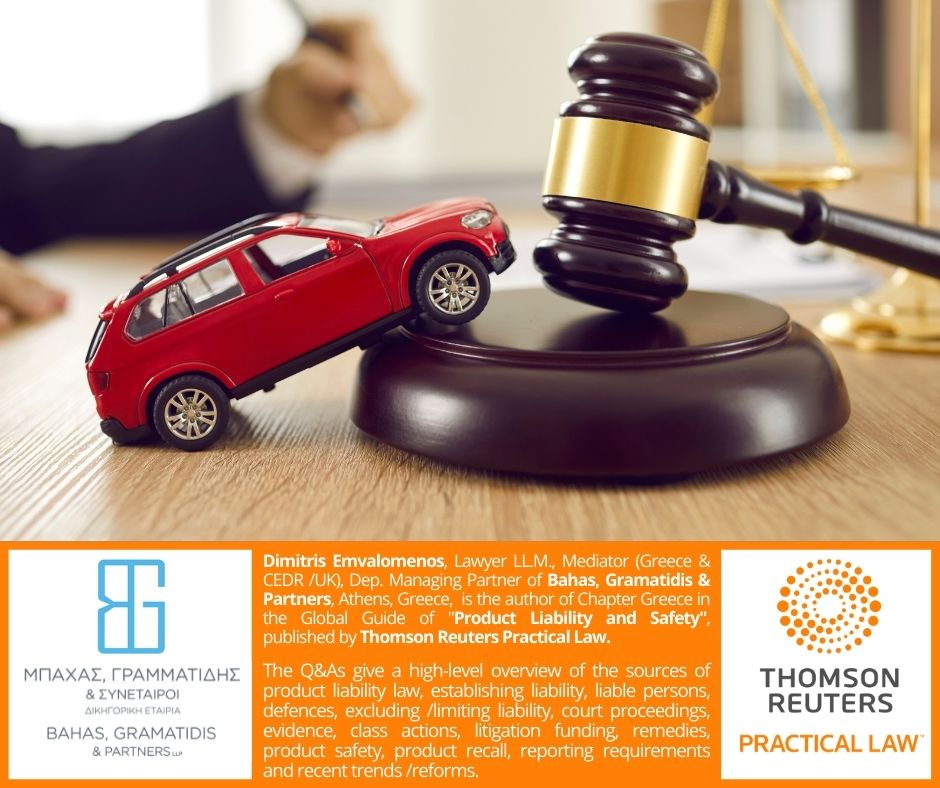 We are pleased to announce the update of the Global Guide on "Product Liability and Safety", published by Thomson Reuters Practical Law.
Dimitris Emvalomenos, Lawyer LL.M., Mediator (Greece & CEDR /UK), Dep. Managing Partner of Bahas, Gramatidis & Partners, Athens, Greece, is the jurisdictional author for Greece.
The Global Guide gives a high-level overview of the sources of product liability law, establishing liability, liable persons, defences, excluding /limiting liability, court proceedings, evidence, class actions, litigation funding, remedies, product safety, product recall, reporting requirements and recent trends /reforms. The guide covers 33 jurisdictions.
You may read Chapter Greece in the viewer below
You may also read Chapter Greece here and / or the full Product Liability and Safety Guide here at Thomson Reuters Practical Law's website.
The Guide was first published on Thomson Reuters Practical Law online platform on August 2022 and it mirrors the Greek legal status as of 1 August 2022. © Published and reproduced with kind permission by Thomson Reuters Practical Law.