Data Protection Greece: 2022 Q&A Guide Now Available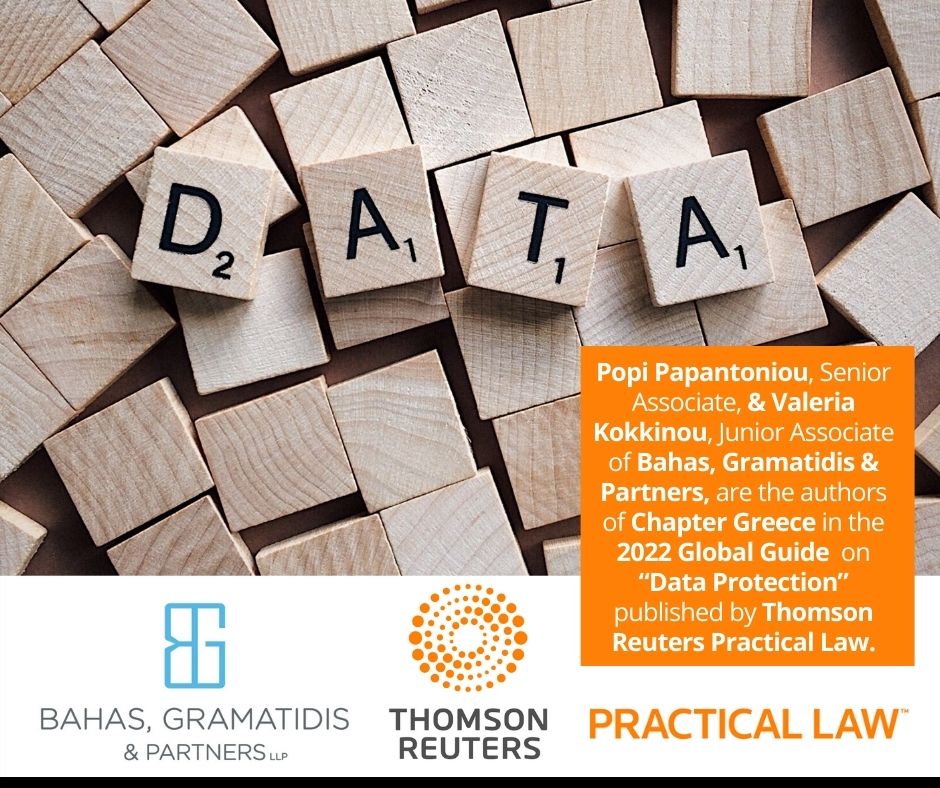 Pleased to announce that Popi Papantoniou, Senior Associate, and Valeria Kokkinou, Junior Associate of Bahas, Gramatidis and Partners Law Firm, are the authors of the 2022 Q&A Guide on Greek Data Protection on Practical Law Data Privacy Advisor, published by Thomson Reuters.
This Q&A guide gives a high-level overview of the data protection laws, regulations, and principles in Greece, including the main obligations and processing requirements for data controllers, data processors, or other third parties. It also covers data subject rights, the supervisory authority's enforcement powers, and potential sanctions and remedies. It briefly covers rules applicable to cookies and spam.
More information about the publication at Practical Law's website here.
You may read the publication at the viewer below:
A-PDF-Data-Protection-in-Greece-Overview

This piece was originally published in June 2021 by Thomson Reuters Data Privacy Advisor and Practical Law and is republished with the permission of the publishers.