CMS Expert Guide to UCITS Passporting – Chapter Greece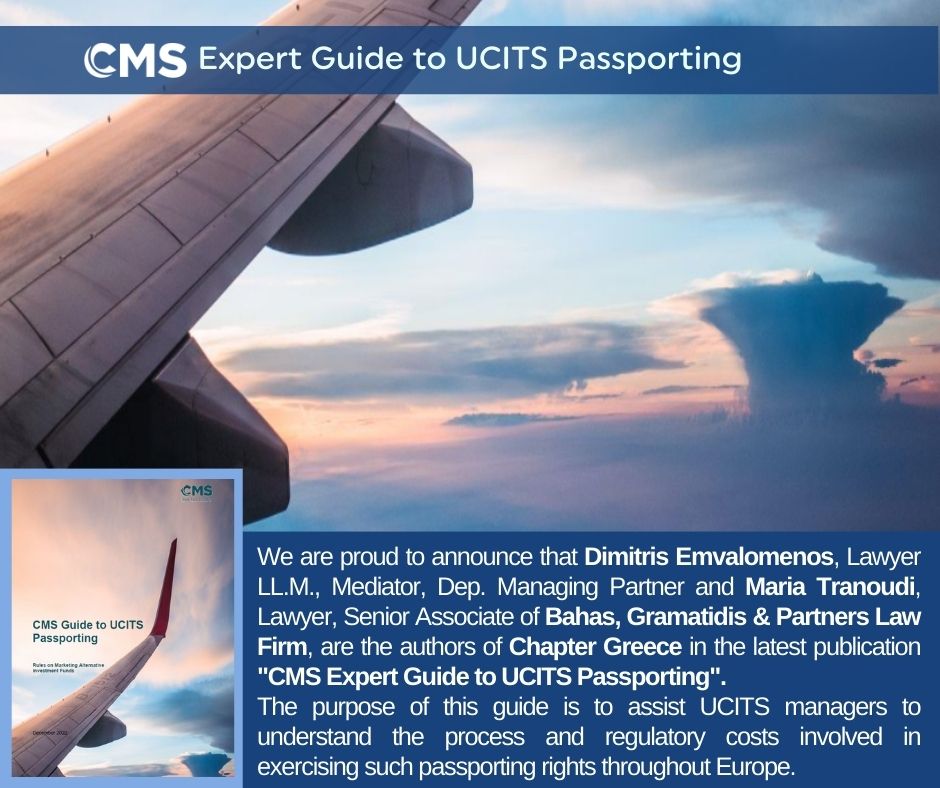 We are proud to announce that Dimitris Emvalomenos, Lawyer LL.M., Mediator, Dep. Managing Partner and Maria Tranoudi, Lawyer, Senior Associate of Bahas, Gramatidis & Partners Law Firm, are the authors of Chapter Greece in the latest publication "CMS Expert Guide to UCITS Passporting".
The purpose of this guide is to assist UCITS managers to understand the process and regulatory costs involved in exercising such passporting rights throughout Europe.
You may read Chapter Greece in the viewer below:
and/or you may download the PDF with the full Guide by clicking here.
More information about the Guide here.
The Guide was first published on CMS' website and it mirrors the Greek legal status as of December 2022.
Reproduced with kind permission by CMS.