Bahas, Gramatidis and Partners sponsored the 1st Occupational Insurance Forum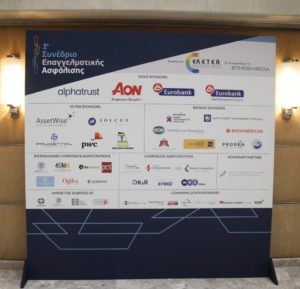 Bahas, Gramatidis and Partners' sponsored the 1st Occupational Insurance Forum
The 1st Occupational Insurance Forum, organized by the Hellenic Union for Occupational Retirement Provision (H.U.I.O.R.P.), in collaboration with Ethos Media, was successfully organized on Thursday, 13 February 2020 in Athenaeum Intecontinental. Our Firm contributed to the forum as Distinguished Corporate Participant.
Numerous executives, high-ranking officials and institutional organizations participated, with the Greek Minister of Labour and Social Affairs, Mr. Ioannis Vroutsis, as top guest, and the EIOPA Chairman, Mr. Gabriel Bernardino, as guest of honor.
The conference was attended by insurance market professionals, employees'/employers' representatives, asset managers, actuaries, auditors, internal auditors and other experts who share the objective of a comprehensive approach to Occupational Insurance Funds' procedures and operation.
For more details click here.
Videos of the Forum, here:
https://www.youtube.com/playlist?list=PLB2jc-HUeVNEsLynBxQkYGIJyRhJ4tdi-
Download the Forum's Press Release here.