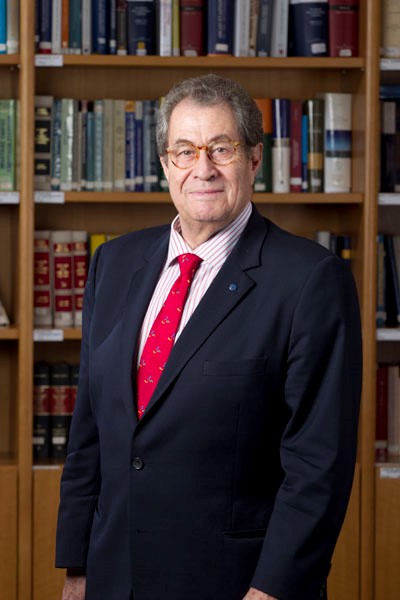 Marios Bahas, Managing Partner, is leading the Firm's Banking and Finance practice. In practice since 1969, he has been the principal Legal Advisor of a large number of domestic and international clients. He has served as the General Counsel of the Bank of Central Greece and Egnatia Bank, before its merger to become Marfin Egnatia Bank, and the Legal Advisor of Attica Bank. He has also served as Legal Advisor and Manager of the Legal Department to the Bank of Central Greece and to Egnatia Bank. Amongst others, he has been an External Legal Counsel to Agrotiki Bank and to the Cooperative Bank of Peloponnese. Since 2020 he is an External Legal Counsel of Pancreta Bank S.A.
He has been a member of the Committee of Legal Counsel of Hellenic Bank Association, member of the Legal Committee of the Greek Banking Association, a Founding Member of the Banking Law Association and, up to today, he is a Founding Member & the Vice-Chairman of the Hellenic Association of Financial Law. As of 2023 he is a member of the "Coordination Committee for Legal Issues" of the Hellenic Banking Association (ΕΕΤ).
He regularly advises on complex financial transactions and issues involving capital markets legislation. Marios is the co-author of the books of Neate and Godfrey on "Bank Confidentiality" and "Money Laundering" published by Bloomsbury Publishing.
Contact
m.bahas@bahagram.com
Tel: +(30) 210 331 8170
Fax:+(30) 210 331 8171
download vCard
Practice Areas
Banking and Finance Law
Commercial Law
Corporate Law (including M&A)
Education
Law School of the University of Athens (LL.B.)
University of London (LL.M.)
Memberships
Athens Bar Association
International Bar Association
Languages
Greek, English, French