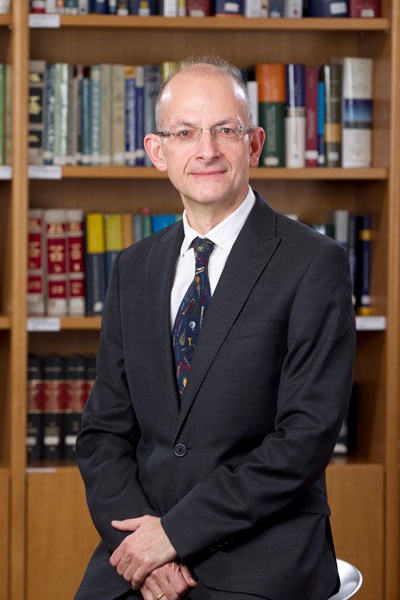 Dep. Managing Partner at "Bahas, Gramatidis and Partners" (BGP) Law Firm. Leader Partner of BGP's Commercial Section. With attention to detail, project management capabilities and over 30-year experience, he has assisted numerous international and Greek clients navigate a variety of complex commercial deals and resolve highly demanding disputes. His essential work mottos are: meticulous preparation, careful collection and scrupulous examination of information and data, exhaustive planning, diligence, persistence and flexibility in proceeding, pre-emptive approach, business orientation, seeking actual interests and alternative solutions. Articles on topics of his practice area are regularly published in international journals.
Contact
d.emvalomenos@bahagram.com
Tel: +(30) 210 3318170
Fax:+(30) 210 3318171
download vCard
Practice Areas
Commercial Law (Contracts, Corporate, etc.)
Product Liability /Safety
Consumer Law
Competition /Antitrust Law
Network Agreements (Agency, Distribution, etc.)
M&As
Privatizations and Projects Structure
Securities /NPLs
Commercial Law Litigation
ADR /Mediation
Education
2020: Accredited Mediator:
- UK / Centre for Effective Dispute Resolution (CEDR), London.
- Greece / Central Mediation Committee (KED), Ministry of Justice, Athens.
1987-1988-1989: University of London, Queen Mary College, London, United Kingdom.
- Master of Laws (LL.M) in "Commercial and Corporate Law".
- Additional postgraduate subjects of "International Commercial and Financial Law".
1980-1987: Law School of the Athens University, Athens, Greece.
Bachelor of Law (magna cum laude).
Greek Law: Civil, Commercial, Criminal, Constitutional and Administrative, Civil, Criminal and Administrative Procedural Law, European Union Law.
1990 onwards: Various courses related to his law practice areas as well as on finance, accounting, analysis of financial statements, law & economics, corporate governance, economic psychology, mediation.
Memberships
Piraeus Bar Association
Greek Commercial Lawyers' Association
Competition Law Partnership
Greek Association for Arbitration
Greek Association of Law & Economics
Hellenic Association for Financial Law
International Bar Association (IBA - SBL Committees C, L, M, S)
International Association of Defense Counsel (IADC - www.iadclaw.org)
European Justice Forum (EJF), Brussels (www.europeanjusticeforum.org), Correspondent for Greece
DRI Europe, the European Branch of DRI International (www.dri.org), Country Chair - Greece
CEDR Exchange Network Member (www.cedr.com)
The Chartered Institute of Arbitrators (CIArb) – Associate (www.ciarb.org)
Swiss Chinese Law Association (SCLA) (www.cnsla.org)
Federation of Integrated Conflict Management (FICM-MCN) (www.ficmecosystem.com)
EODID Athens Mediation and Arbitration Organization (www.eodid.org)
Hellenic Union of Mediators - EED (eledi.gr)
Greek Mediators' Association - SEDI (www.sedi.gr)
Languages
Greek, English