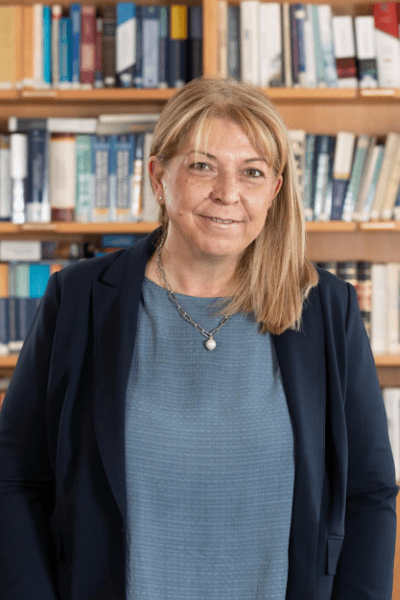 Vassiliki Sarli, Senior Associate of the firm, is a lawyer with rights of appearance before Court of Appeals, Member of the Piraeus Bar Association, with multi-annual experience in the banking and shipping sector, with significant experience in civil, commercial and maritime law, as well as in human resources management, in the development of work plans, in the realization of projects and in the management of petitions by clients, authorities and third parties. She served for more than 5 years as Legal Office Coordinator at the Legal Services Division of Alpha Bank, for 8 years as Lawyer (in-house) at the Retail Banking Legal Affairs Directorate of Eurobank and for 5 years as Legal Counsel Assistant (external partner) for FBB- First Business Bank S.A., before its absorption by National Bank of Greece. She was also a Lawyer at Sarlis-Potamianos-Garetsos Law Firm.
Contact
v.sarli@bahagram.com
Tel: +(30) 217 000 1726, +(30) 210 331 8170
Fax:+(30) 210 331 8171
download vCard
Practice Areas
Civil and Commercial Law
Banking and Financial Law
Company & Business Law, including investments, capital & debt restructuring
Data Protection Law
E-banking
Insolvency Law
Maritime Law
Public procurement Law (National and European)
Private International Law (EU Directives and Regulations)
Regulatory Framework and confidentiality
Education
Law Degree, Faculty of Law, University of Lausanne (Licence en Droit Suisse)
Traineeship, Legal Department of Council of Europe (Strasbourg France)
Various seminars organized by the Association of Greek Commercialists.
Memberships
Piraeus Bar Association
Languages
Greek, English, French